2004 Capitol Ave, Sacramento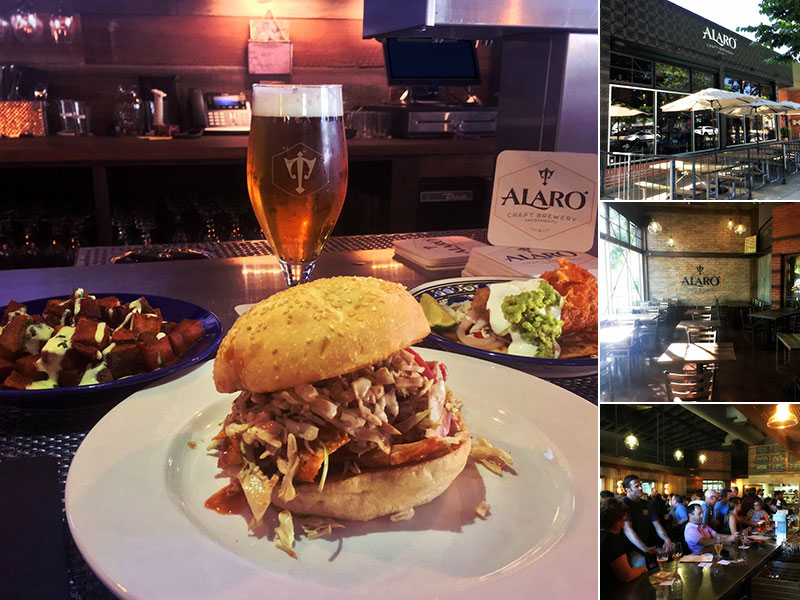 Located in the space where Rubicon Brewing Co was born, Alaro Craft Brewing now brings a great new vibe, a beautiful but casual interior & outdoor patio area and a super friendly staff to this time-honored space in the heart of Midtown Sacramento.
With a strong focus on well designed, well executed handcrafted beer and a farm to table menu featuring a diverse selection of creative entrees & small plates with a Spanish flair, this is a brewery gastropub unlike any other. In addition to amazing Beer & Food, Alaro features a well curated wine list, house made Sangrias, Fair Trade Sodas, Teas and Organic Soft Serve Ice Cream!
Elliott J. wrote at Yelp: "The interior is beautiful, the tapas style food is mind blowing. The Bennet is a truly world class pale ale. The IPAs are excellent examples of lovingly crafted but not overwhelming hop bomb beers. The pilsner was also beautiful, and If you can hit such a home run with a beer without a lot of hop to hide behind, rest assured the hoppier fare will all follow."
Yelp Reviews: https://www.yelp.com/biz/alaro-craft-brewery-sacramento-2
Website: https://alarobrewing.com/
Our menu is built for experiencing the best tastes Sacramento has to offer with friends & family. From tapas-style small bites to full-bellied burgers that border on sublime, our head chef has curated one of the most unique pub menus on the grid. join us for lunch, dinner, or anything in between!
Learn more by viewing their Social Media pages:
https://www.facebook.com/alarobrewing/
https://www.instagram.com/alarobrewing/
2004 Capitol Ave, Sacramento, CA 95811
(916) 436-7711
Experience the best brewpubs in Midtown Sacramento … Join us on the Sac Brew Bike!
© 2018 Sac Brew Bike