2019 O St, Sacramento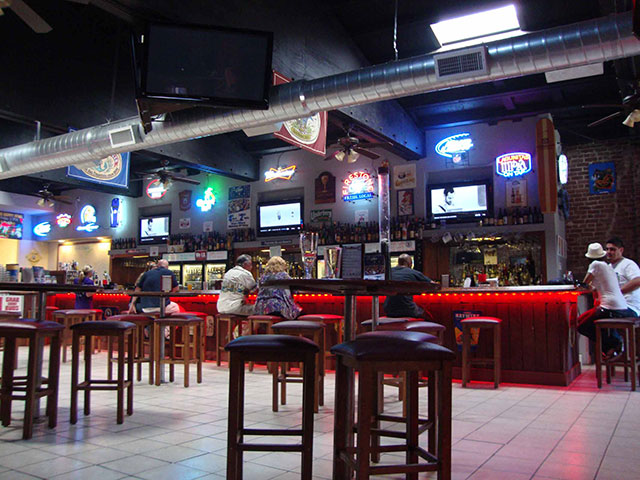 Alley Katz has a down-to-earth sports bar feel, and they currently offer over 200 different beers, 86 of them being drafts, and the beer list changes frequently. There are 2 full bars, 4 pool tables, 4 dart boards, 2 foosball tables, and 12 televisions (UFC and boxing matches shown for free). There is also a Geeks Who Drink host trivia every Tuesday and Thursday, and Juke Box music.
Veronica B. wrote at Yelp: "Stopped in for a quick drink. I had a lemon drop. The employees were all so friendly and very helpful. I will definitely be coming back."
Read more Yelp Reviews
Visit the Alley Katz website at https://alleykatzsacramento.com/.
Check out their Facebook page:
https://www.facebook.com/Alley-Katz-Midtown-266979517152183/
2019 O St, Sacramento, CA 95811
(916) 442-2682
Experience the best brewpubs in Midtown Sacramento … Join us on the Sac Brew Bike!
© 2018 Sac Brew Bike