2326 K Street, Sacramento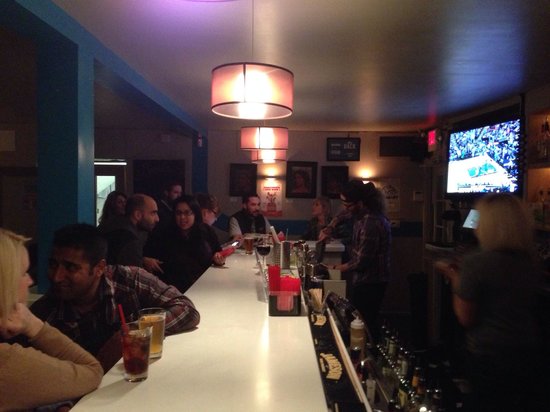 The Golden Bear boast a full bar, a few beers on draft, and a small fence encloses front patio. Also featured by Guy Fieri on Diners, Drive-Ins, and Dives. A hot spot of local Midtown residents. Recommend bites: chicken tacos are delicious!

Jon Y. wrote at Yelp: "The patio is awesome if you can get a seat, great spot to hang out, people watch and relax"
Read more Yelp Reviews
Website: https://goldenbear916.com/
The food menus include tacos, wings, quesadilla, nachos, salads, sandwiches, burgers. and pizza.
The appetizer menu includes polenta cakes, boneless "wings", Jalapeno poppers, sliders, taquitos, and beer nuts.
Free Wi-Fi!
Draft Beer options include Big Sky's "Moose Drool" Brown Ale, and Lagunitas "Rotating".
View the drinks menu
Learn more and get Social:
https://www.facebook.com/GoldenBear916
https://instagram.com/goldenbear916/
https://www.flickr.com/photos/goldenbear916/
If you've been looking for fun things to do in Sacramento live a little and join us on the Sac Brew Bike!
© 2015 Sac Brew Bike