17th and J Streets, Sacramento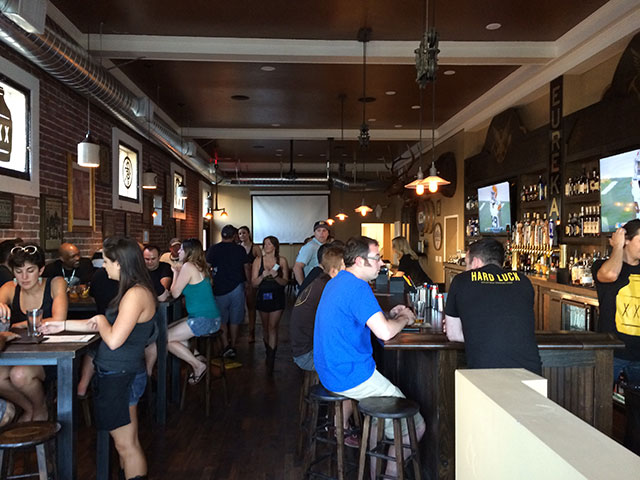 Goldfield Trading Post is a Country themed Bar & Restaurant. They offer live music performances and entertainment, a weekly Open Mic Night, line dancing, and Country karaoke.

Erin R. wrote at Yelp: "I especially enjoyed their fried pickles & their mushroom fries"
Read more Yelp Reviews
Website: https://goldfieldtradingpost.com/
Happy Hour food includes bacon wrapped pineapple, chicken strips, onion rings, pig winds, and cornmeal friend pickles. Late night menu served until midnight.
View their entire menu
View their Social pages to learn more:
https://www.facebook.com/GoldfieldTradingPost
https://instagram.com/goldfield1849
If you've been looking for fun things to do in Sacramento be sure to join our cycle pub tours on the Sac Brew Bike!
© 2015 Sac Brew Bike