"FROM OAKLAND TO SACTOWN…"
YUP, BAY GRAPE IS NOW POPPING UP IN SACRAMENTO!!!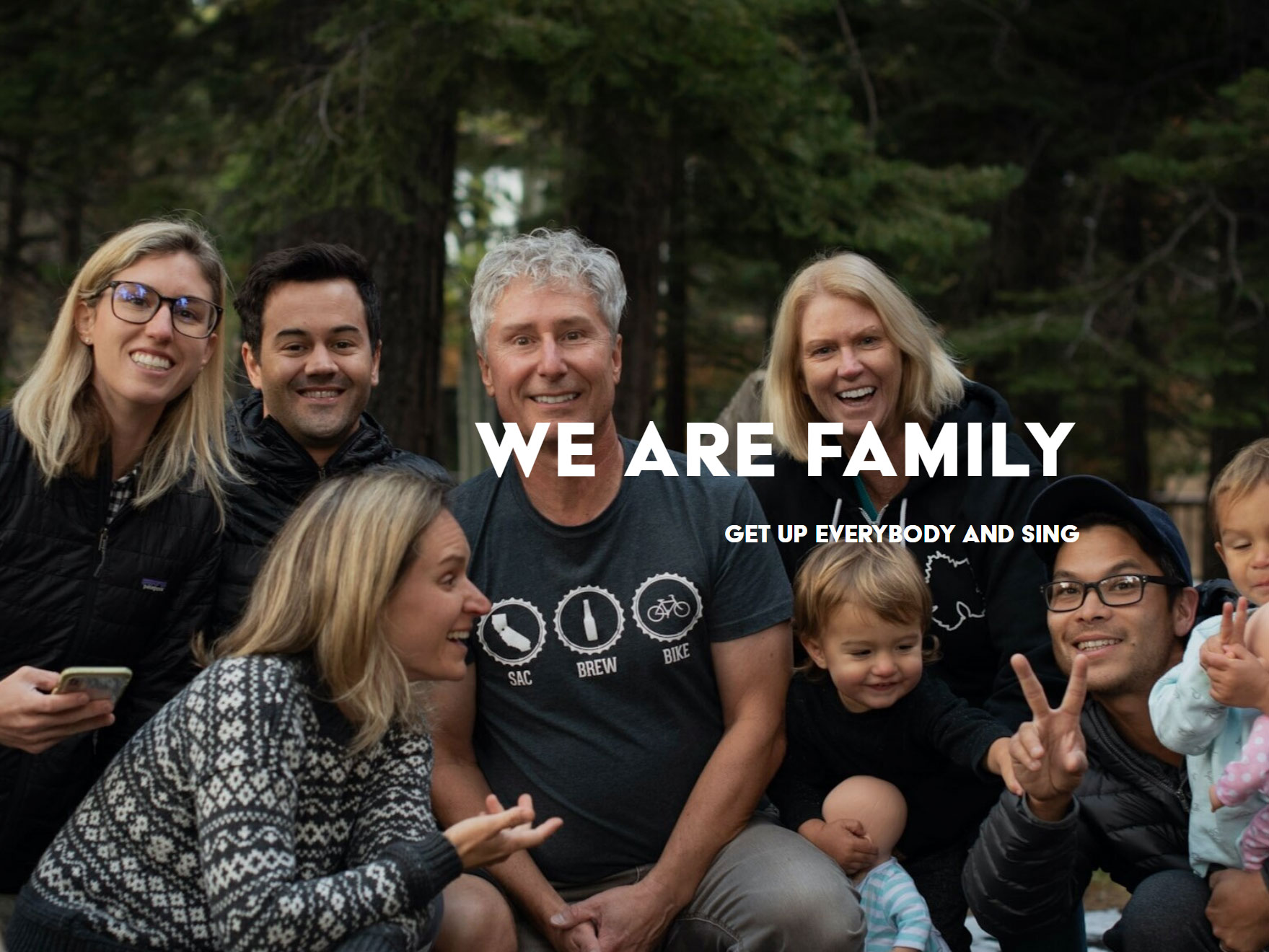 THIS IS A STORY ABOUT FAMILY & PERSEVERANCE
This is a project born out of adversity, necessity and big, powerful "what ifs?"
As COVID-19 ransacked our lives, communities, businesses and livelihoods, we found ourselves caught in a strangely unique situation…
THE BACKSTORY
Entrepreneurial sisters Stevie Stacionis and Sarah Ferren-Cirino (Stacionis), along with their husbands Josiah Baldivino and Chris Ferren-Cirino, opened their respective businesses, Bay Grape wine shop and Sac Brew Bike, just three months apart in 2014. Stevie and Sarah's parents were… er… proud that summer—two daughters in the booze business!
Five and a half years later, we (Stevie, Josiah, Sarah and Chris) were devastated, with the Shelter-in-Place and mandatory shutdowns of our businesses snuffing out the sense of community and conviviality we'd built in Oakland and Sacramento—not to mention leaving us facing inordinately trying times financially.
THE LIGHTBULB
When wine and beer shops were ultimately recognized as "essential" (can we get a HALLELUJAH?!), and when off-premise or to-go sales of wine and beer were deemed permissible even out of bars and restaurants, we saw the light at the end of that long proverbial tunnel:
Sac Brew Bike could legally sell beer and wine out of their bar/bike space in Midtown, Sacramento, and Bay Grape could provide the inventory and ordering infrastructure. Together as a family, we could pool our resources, our hustle and hard work, our fierce determination to get through this, and both buoy Sac Brew Bike back to financial stability while offering a unique product and service to the people of Sacramento and the guests of Sac Brew Bike.
HELL. YEAH.
HOW TO SUPPORT IN SAC
Easy. Order Online Here (we strongly recommend our pre-selected "Covid Cases" for some of our current favorites in a variety of styles, designed for touchless pick-up and keeping your at-home stash stocked!); select "SACRAMENTO pick-up" at check-out. Bay Grape is also shipping and, of course, still offering Oakland pick-ups, too. PROCEEDS FROM SAC PICK-UP ORDERS GO TO US AT SAC BREW BIKE, helping us pay the bills and remain viable until we can begin operating bike tours again!
Sacramento pickups are Saturdays 10am-2pm out of the Sac Brew Bike space at 1519 19th Street in Midtown. Note: Only pre-orders are able to be picked up; no in-person orders can be placed in Sac currently.
THANK YOU to everyone in Oakland, Sacramento, and beyond, for your incredible love, encouragement, spreading the word, and support. We'll see you on the other side, to be sure, but we're so excited to be able to see you and sell to you in this unique way until we all, on a global level, see what happens next.