2001 J Street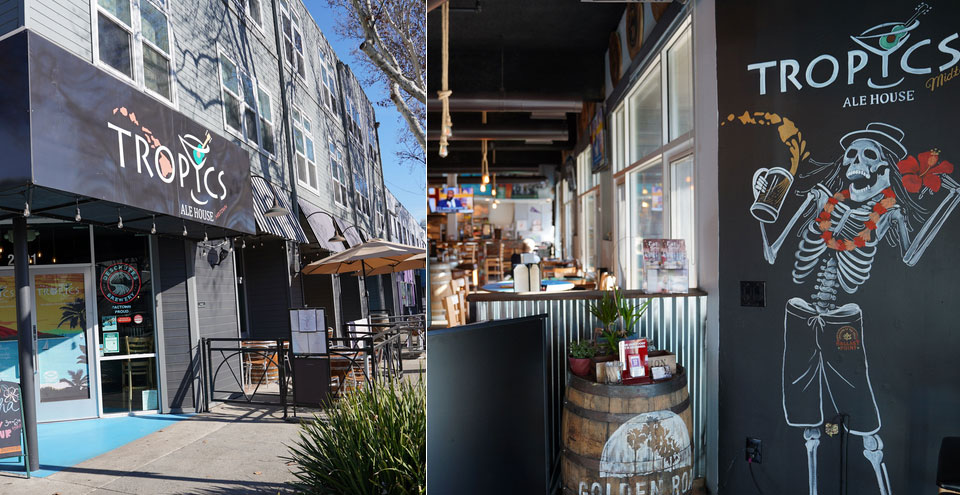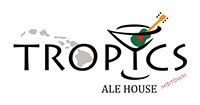 Tropics Ale House is an experience unlike anywhere else. Our American grill menu features Island inspired dishes with delicious local flavors and ingredients that will leave your mouth watering for more! Along with a carefully selected rotating variety of craft beers, and a fun Restaurant Sports Bar atmosphere, we aim ​to have you sit back, relax and enjoy all the games along with superb hospitality, fresh foods, and great beers!
Felisha L. wrote at Yelp: "We came here late night for appetizers and adult drinks. We were not disappointed. Not only did we had fun, the food was great here. We had the Buffalo cauliflower which was delicious. The batter was crispy and the cauliflower was tender. The poke was good too but the serving size is a bit small. The braddah's Brussels sprouts were good but it was a bit too sweet for me. Nachos were bomb! It was yummy! Excellent Staff and Service."
Yelp Reviews: https://www.yelp.com/biz/tropics-alehouse-midtown-sacramento-2
Website: https://tropicsalehousemidtown.com/
Food and Drink:
Their food offerings include appetizers (wings, buffalo cauliflower, avocado toast), salads, burgers, pork sandwich, and a buffalo chicken stacker.  The drink options include specialty cocktails, wine, and a draft beer list consisting of pilsners, lagers, wheat beers, ales, IPAs, sour and fruit beers, cider and meads, and a diverse bottle selection.
Food Menu:
https://tropicsalehousemidtown.com/main-menu
Happy Hour: Every day from 3-6PM
https://tropicsalehousemidtown.com/happy-hour
Learn more by viewing their social pages:
https://www.facebook.com/Tropics-Ale-House-Midtown/
https://www.instagram.com/tropicsmidtown/
2001 J Street
Sacramento, California 95811
(916) 594-7286
Experience the best brewpubs in Midtown Sacramento … Join us on the Sac Brew Bike!
© 2021 Sac Brew Bike