1825 I Street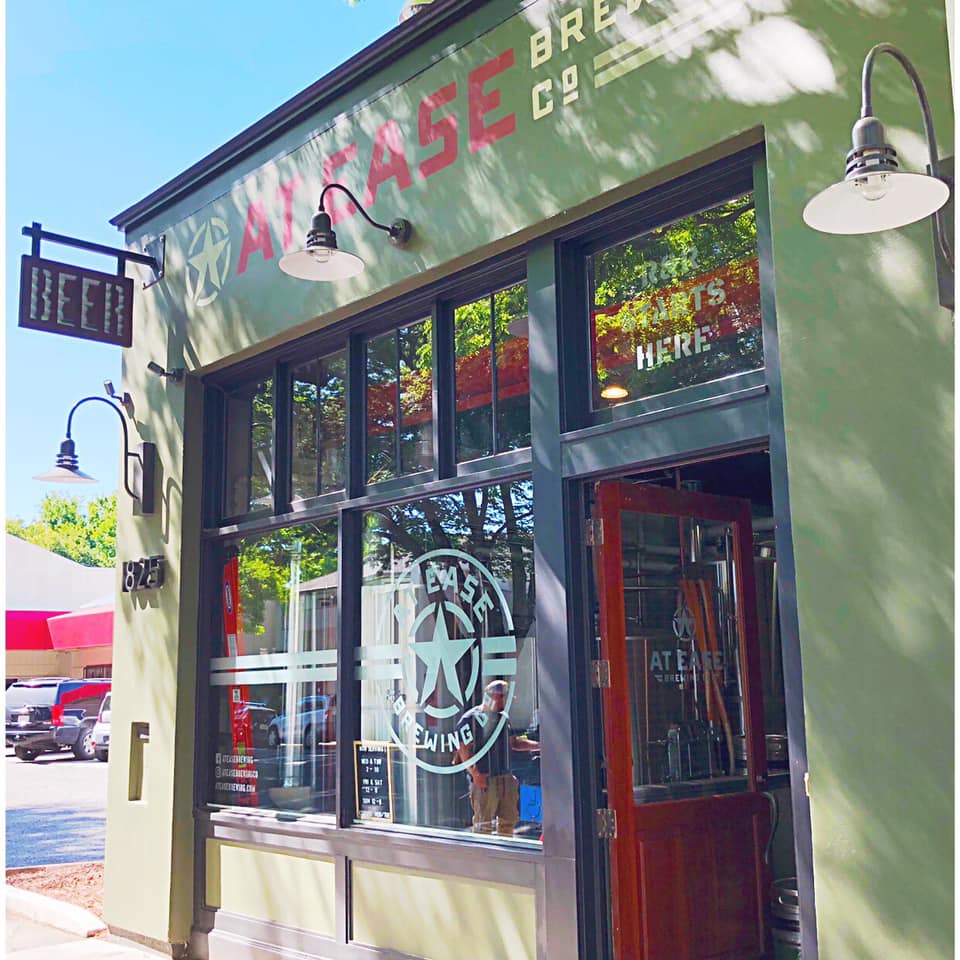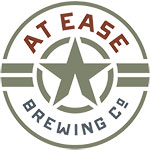 R & R starts here. Nestled among the tree-lined streets of Sacramento's Boulevard Park, At Ease Brewing Company (AEBC) offers a welcoming, unique, and relaxing atmosphere to enjoy a wide range of styles of delicious and refreshing craft beer.
Owner and brewer of AEBC, Mike Conrad, a Sacramentan and retired US Army Colonel, was driven to turn his award-winning home brewing hobby into a full-time operation. Mike completed the Master Brewer's program at UC Davis and shortly after in May of 2019, opened the doors to this family owned-and-operated craft brewery. All beers offered are brewed on-site in the sparkling stainless-steel equipment proudly displayed at the front of the space.
The unique design of the brewery is inspired by Mike's Army career with subtle nods to vintage military style throughout. Enjoy your beer in this family-friendly, pet-friendly setting with ample seating and air conditioning indoors, or venture out to the patio under shade canopies and ambient lighting. Equipped with bike racks, board games, snacks, food trucks (follow @ateasebrewingco for schedule), and an impressive selection of craft beer, At Ease Brewing Company is sure to be your favorite spot in Midtown.
Sierra M. wrote at Yelp: "This place is exemplary!! Their beers and personality is fabulous! Super nice staff very clean and cordial!!! Great beer I suggest the pale ale!! Got your 6 is awesome!! Also suggest the Presidio…all in all a great vibe they have two tv's to watch football, they are kid and dog friendly, and they have games that you can sit out and play on the patio on a wonderful summers eve!! Thanks for the hospitality!!"
Yelp Reviews: https://www.yelp.com/biz/at-ease-brewing-sacramento
Website: https://www.ateasebrewing.com/
Food: Snacks and Food Truck
Learn more by viewing their Facebook page:
https://www.facebook.com/AtEaseBrewing/
1825 I Street
Sacramento, California 95811
(916) 431-7940
Experience the best brewpubs in Midtown Sacramento … Join us on the Sac Brew Bike!
© 2019 Sac Brew Bike