16th and L Streets, Sacramento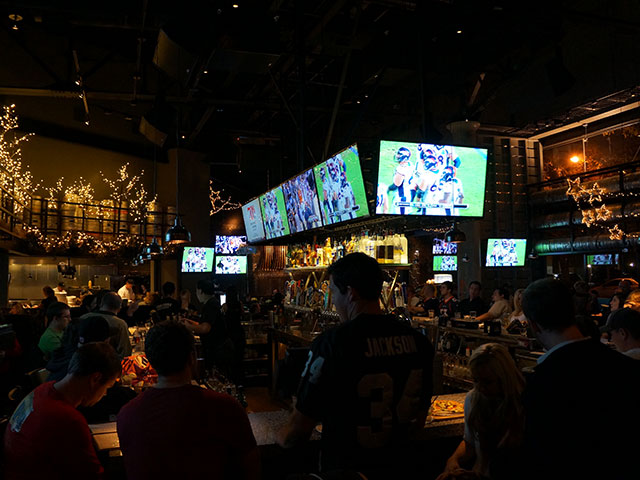 The Public House Downtown is a great venue for the sports and entertainment enthusiast who loves good beer and food. Their current offerings include 60 beers on tap and a large, American-inspired menu. The bar area includes 22 flat screens and two outdoor patios, which includes free Wi-Fi.

Jean T. wrote at Yelp: "If you can find a seat this place is great for happy hour, good drinks and delicious food."
Read more Yelp Reviews
Website: https://www.phdowntown.com/
The food menu includes starters, soup and salad, pizza, sandwiches, entrees, and dessert. The appetizer menu includes wings, sliders, pork nachos, eggrolls, fish tacos, and Ahi tostada.
Beer list includes: Pilsners, Pale Lagers, Ciders, Pale Ales, Light Lagers, White Ales, Belgian Style Blond Ales, American Wheat, Bavarian Hefeweizen, India Pale Ales (IPA's), Amber and Red ales, Belgian Strong Ales, American Strong Ales, Brown Ales, Bocks, Stouts, Porters, and Beer Flights.
Check out their social pages to learn more:
https://www.facebook.com/phdowntown/
https://www.instagram.com/phdowntown/
If you like local microbrews and outstanding craft beer, be sure to join us on the Sac Brew Bike!
© 2019 Sac Brew Bike