2019 O Street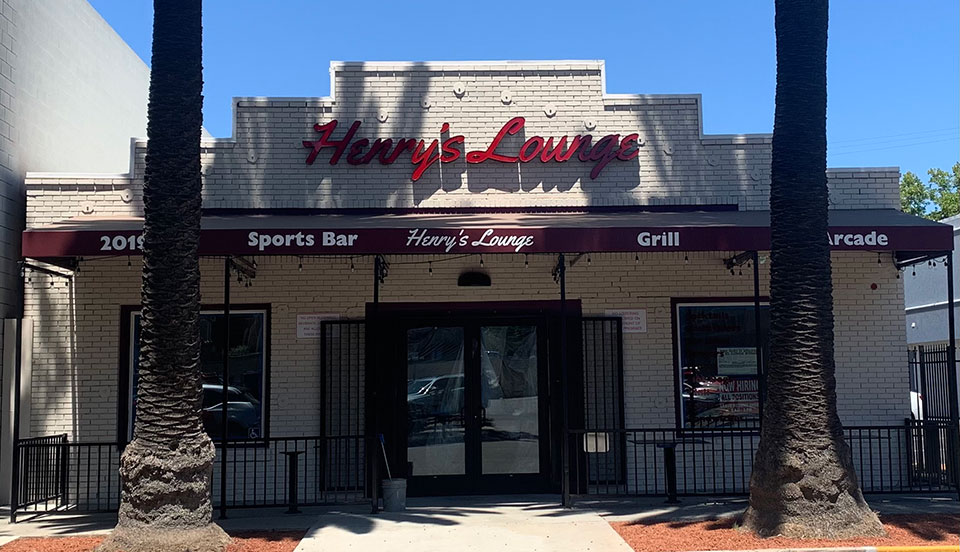 Henry's Lounge is a Sports Bar, Grill, & Arcade that opened in Midtown in 2021, but operated in Downtown Sacramento from 1986 until 2019. We offer a variety of draft beers from breweries across Northern California, with IPAs as our speciality! Our food menu is American-based, with the classics: Bar Bites, Burgers, and Sandwiches. What makes Henry's unique is the fact that we are 3 generation, women led, as well as offering a home to all sports clubs & fans, with a game always on no matter what time or day!
Food and Drink:
Henry's Lounge has a diverse menu. Bar Bites include Nachos, Wings, Garlic Cheese Bread, Onion Rings, and much more. They offers a variety of salads, burgers, and classic sandwiches, including a Club, French Dip, and Philly Cheese-steak.
Bar offerings include several margarita and martini options, 5 excellent beer options, mixed cocktails, and varied wine offerings.
Main Menu:
Food and Drink Menu
Learn more by viewing their social pages:
https://www.facebook.com/HenrysLoungeSacramento
https://www.instagram.com/henrysloungesacramento/
2019 O Street
Sacramento, CA 95811
(916) 758-5141
Experience the best brewpubs in Midtown Sacramento … Join us on the Sac Brew Bike!
© 2021 Sac Brew Bike