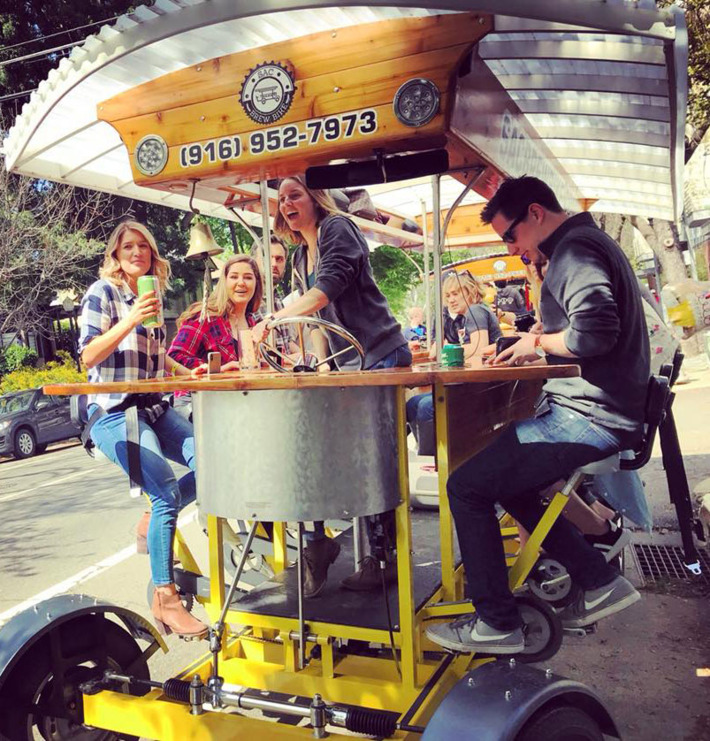 How exciting! Sac Brew Bike and Sac Brew Boat were mentioned in New York Magazine's article about "What to Do" while visiting Sacramento! Such a great honor, and we are humbled to be included alongside so many great Sacramento businesses.
Explore the New California Cool in Sacramento
New York Magazine: Travel
By Blane Bachelor | Nov. 29, 2018

Raise a glass to Sacramento's red-hot craft-beer scene with a ride on the whimsical Sac Brew Bike, a 15-passenger trolley-style contraption that you'll pedal around to some of the city's most popular breweries, including Der Biergarten, a German-style spot made from shipping containers (from $27 per person). '
Prefer to paddle rather than pedal? Hop aboard the brand-new Sac Brew Boat, which offers 90-minute BYOB tours along the Sacramento River (from $30 per person).